"A truly great beginning – one every child should have!" B.C. Early Years Co-ordinator
Early childhood – a time of immense learning about self, others and the world – and all the very complex relationships within and between those entities. The learning that our little ones are laying down will form patterns and processes that will follow them through life. So, let's make sure we get it right!
You're in safe hands at BEST as we help you to teach children and their families those great, big, enormous skills that will help their social, emotional and learning development today, tomorrow… forever.
Little Highway Heroes - Early Years Learning Framework Kit
Little Highway Heroes is the go-to resource for early childhood educators and health professionals. 20 lessons, 20 sing-along-songs, 20 read-along-stories, 9 plush hand puppets and all the teaching resources required – no more to do. This is the BEST way to teach 4-8 year olds all about the power and importance of their early relationship with self and others.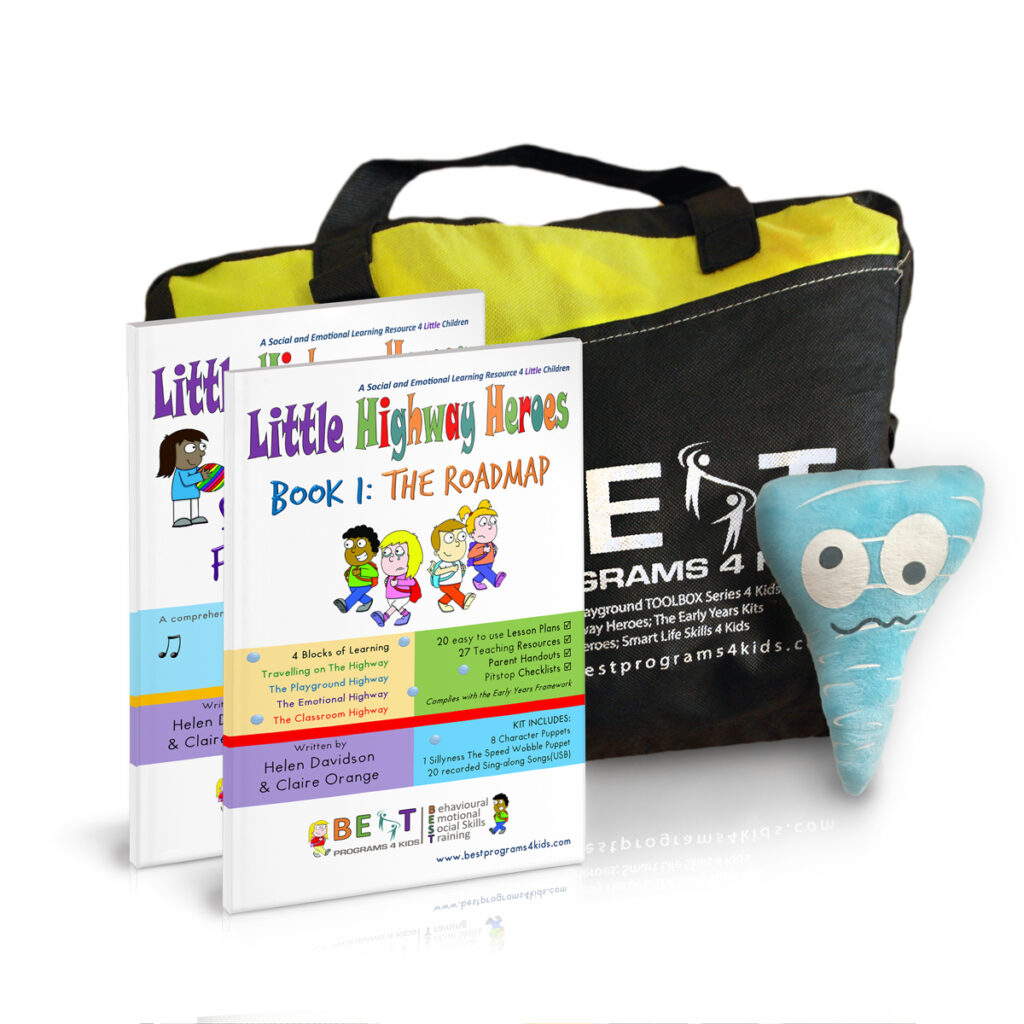 Here's some quick links...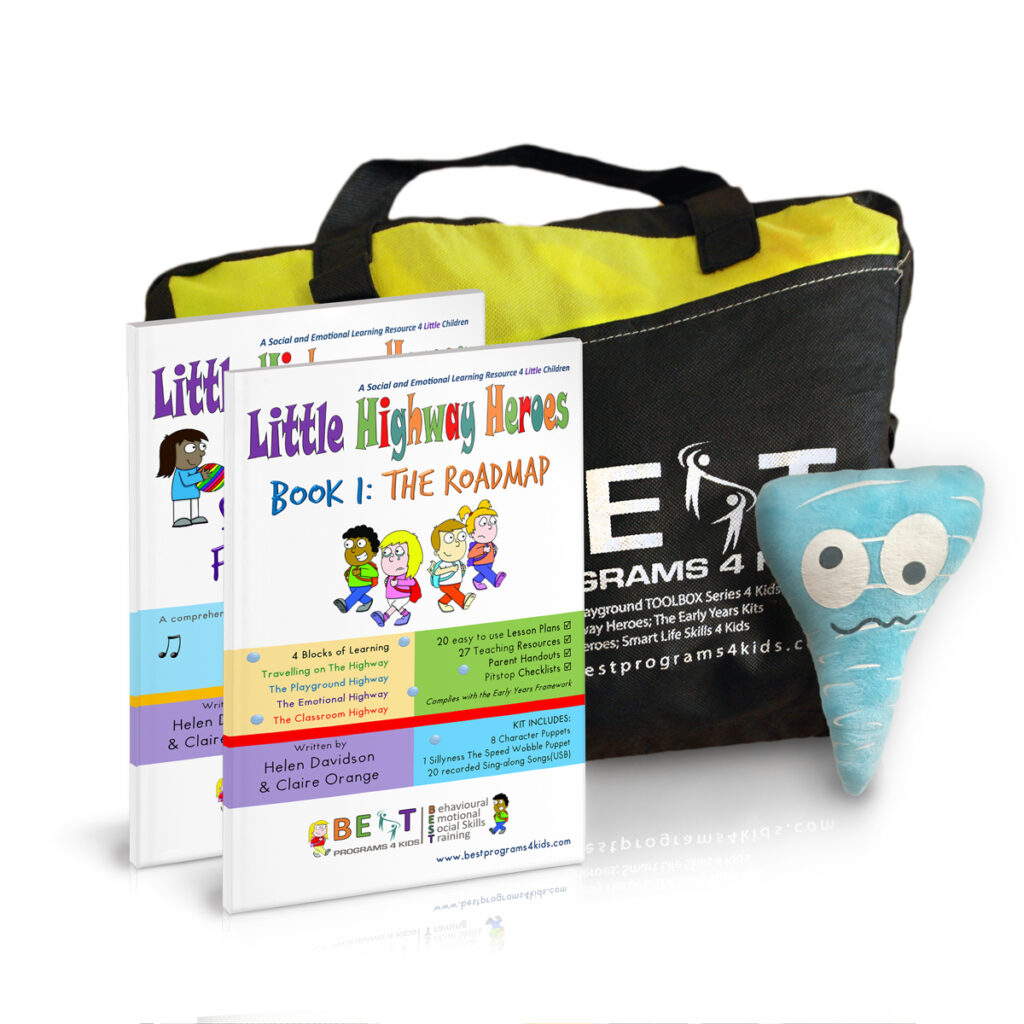 Our Facebook page
Our Facebook page is the leading online page for all things social and emotional well being that is updated weekly.  Join our active SEL online community, like and share our page and posts!
Our Youtube Channel
We feature on Channel Nine weekly as the parenting expert.  Watch our Youtube Channel to find out about important topics.
This is the BEST Social & Emotional Skills program I have run in 20 years. The kids love it! Our school is BUZZING – kids, parents and teachers! You just have to get on this Highway!
This fantastic resource is packed full of strategies and skills to equip primary students to handle friendship glitches, flareups and conflicts before they reach high school.
We simply can't thank you enough for engaging, enlightening and empowering our staff. What an outstanding PD you ran for us and I was so sorry when it was over. Believe me – this is high praise as I normally, secretly work through PD's. Not this one though, you had me on the edge of my seat. Amazing and inspiring
Highway Heroes offers a wealth of knowledge, tools and advice. It stimulates thinking, challenges you to match reality with answers and possibilities, while equipping and empowering you to address the wellbeing of every child. Our children will be able to realise their potential with confidence by using this programme.